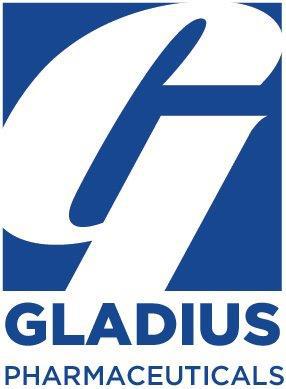 Management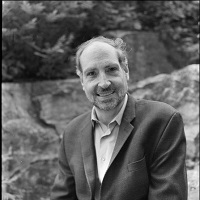 Michael Atkin brings a quarter century of experiences in the life sciences and pharmaceutical industry to Gladius. He previously served as Vice President of Business Development at Lederle International and Director, New Products, Neuroscience Global Marketing at Bristol-Myers Squibb before founding Aegera Therapeutics Inc where he served as CEO. Subsequently he led the management team at Ulysses Pharma as CEO.
In 2012 he became Chairman of the Board at Sophamia, Inc where along with Founder Larry D Sutton MD PhD he led the advancement of Sopharmia's technology and ultimately the acquisition of Sopharmia by Gladius Pharmaceuticals, Inc which he now manages at President and CEO.
Mr. Atkin eaned his MBA from the Columbia Business School, Columbia University.
Michael Atkin
President & CEO
Domenic De Luca
VP Finance & CFO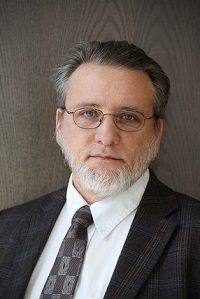 Dr Sutton is a serial entrepreneur with a quarter century of experience founding and growing companies. He founded Joel Health Industries, Inc which developed natural food processing technologies utilizing biocatalysis. He co-founded Joelle's Choice Specialty foods and led the sales and marketing efforts, gaining national distribution of new value-added, shelf-stable, health foods; culminating in a technology acquisition exit.
In 2005 he founded Sopharmia LLC and began working on adding novel mechanisms to beta-lactam antibiotics for the treatment of antibiotic-resistant infections. Sopharmia incorporated in 2009 and its technology was subsequently acquired by Gladius Pharmaceuticals, Inc.
Dr Sutton received a BA in chemistry from Truman State University. He earned his MD and PhD in physical-organic chemistry in the University of Iowa's Medical Scientist Training Program. He completed residency training in Clinical Pathology at the University of Iowa and in Family Medicine at Broadlawns Medical Center in Des Moines, IA.
Larry D Sutton MD PhD
Scientific Founder
Board of Directors
Scientific Advisory Board
Daniel Hetu MD
Managing Director
Lumira Capital
Jens Eckstein PhD
President
SR One
Nathalie Chauret
Senior Director, DMPK
Vertex Pharmaceuticals
Larry Sutton MD PhD
Scientific Founder
Gladius Pharmaceuticals
Karen Bush PhD
Current: Professor of Practice in Biotechnology
Adjunct Professor of Biology
Indiana University
Previous: Squibb
Lederly/Wyeth
Johnson & Johnson
Steve Gilman PhD
Previous: Cubist Pharmaceuticals
Activiotics
Millennium Pharmaceuticals
Pfizer
Wyeth
Richard Bax MBBS FRCP
Current: Deputy Head of Infectious Disease
TransScrip
Previous: SmithKline Beecham
Biosyn
Chiron
Viropharma
Robert Zamboni PhD
Current: President of Zamboni Chem Solutions
Adj Prof Chemistry, McGill University
Previous: Merck & Co
George Jacoby MD
Current: Professor Emeritus
Havard Medical School
Previous: Head of Infectious Disease
Lahey Clinic